Buy
from Not On The High Street
Discount Offer!
Personalised Russian Ring Cufflinks
from
Posh Totty Designs
Price at Not On The High Street: £63.00
(Click on the product to visit the Not On The High Street site for the price and to confirm that this product is eligible for shipping to your destination.)
These 925 sterling silver Personalised Russian Ring Silver Cufflinks are designed with three fixed interlinking rings. The bestselling Russian Ring design make their debut in the Posh Totty Designs men's range! The cufflinks are handmade to order and have a very stylish feel to them. They make a charming gift for the discerning male to be worn to formal occasions or maybe even work. We love the backing on these cufflinks inscribed with the 'Posh' logo as do the more luxe products have in the Posh Totty Designs collection. They can be personalised and hand-stamped with up to six discreet characters. These cufflinks will look lovely personalised with initials or special dates and names. There is a maximum of six characters on each cufflink. Please note: Due to the set maximum of six characters please enter date format e.g. '210605' and we will personalise with '21.06.05' (including the full stops) If you wish the cufflinks to be left blank, please write BLANK in the personalisation box. Each item is individually handmade in the Posh Totty Designs workshop in Brighton. The personalisation is hand stamped rather than machine engraved, as such, any irregularities should be appreciated as part of a bespoke design. We can only stamp the Roman alphabet in the font shown in the product images. Punctuation and symbols available are the fullstop and '&' symbol plus all numbers can be personalised. Choose from black and clear letter finish. The 'black finish' is a by-product of the polishing process and leaves the letters with a black fill, which will fade over time. We do suggest that if you want to prolong this finish on your jewellery, it is advisable not to expose it to perfume, chlorine, cosmetics and body lotions. Humidity and body oils may also cause discolouration of silver. We do offer a jewellery maintenance service for your silver jewellery at a cost of PS10.00 plus postage. This includes a high shine re-polish, along with the re-application or removal of the black fill if required. This can be purchased via our site, enlisted as ' Jewellery Maintenance Service'. Please note, the black finish cannot be applied to gold/rose gold plated items. Please check that all personalisation, sizing, product options and delivery information have been entered correctly. We cannot guarantee that any adjustment requests made after the order has been placed will be possible. Our Personalised Rectangle Silver Cufflinks are made from 925 Sterling Silver. Each pair of cufflinks will be presented in one of our branded Posh Totty Designs gift boxes (see images).
Price at Not On The High Street:
£
63.00
Buy
from Not On The High Street
Snuggle up to unique homeware with notonthehighstreet from Not On The High Street
Snuggle up to unique homeware with notonthehighstreet
More details
Shop
at Not On The High Street

Valid until Friday, 15 Oct 2021.
Worldwide Delivery Details at Not On The High Street:
UK Delivery
Up to £2.95 per item; many are FREE (delivery!).
Worldwide Delivery
International delivery costs are country specific. Please see delivery tariffs on products pages and at checkout. International delivery is available on certain products, indicated by a flag on the product page.
---
Read more about Not On The High Street
(6 votes)
---
Products
View more products from Not On The High Street
---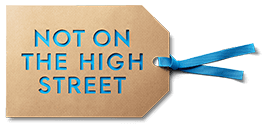 Notonthehighstreet .com is an award-winning online marketplace, offers over 250,000 products by over 5,000 of Britain's most creative small businesses and designer makers.
Visit Not On The High Street