---

Napperons 2 Sticker by Domestic Multicoloured
from
Domestic
Price at Made in Design: £31.88
(Click on the product to visit the Made in Design site for the price and to confirm that this product is eligible for shipping to your destination.)
Domestic Sticker Multicoloured Plastic material. Dimensions: Size of the composition on the picture : 150 x 100 cm. Stickers is a collection of wall stickers designed by graphic artists, designers and artists coming from creative territories and a wide variety of backgrounds. A genuine alternative to wallpaper, the Stickers collection literally hands over to the user, who is invited to convert his interior into an area for expression, and becomes the originator of his own decor. Thanks to Stickers, the <> becomes the place for a game of composition and narration to invest and to invent. Free of the constraints inherent in wallpaper, the Stickers collection, apart from the practical interest it represents (you no longer need a table for pasting nor paste), enables more thought to be given to the place and the role of the decor and decoration in our interiors. Here, where all or part of the collection takes its visual strength from the flat tints without the colour of the vector graphics and where only the score line gives birth to the drawing, another part of the collection opens the graphic spectrum to the graduated colours, to superimposed colours, to elaborated textures, to manual imprints thereby giving birth to more <> aesthetics. Easy to position, self-adhesive, select your model from the collection, make up your visual yourself and decorate a wall, a door, a piece of furniture... in your house.> Flash sale: special price for a limited time only.
Price at Made in Design: £
31.88
Buy
from Made in Design (Please note: We try hard to keep these prices up to date. Click on the product to visit the Made in Design site for the price and to confirm that this product is eligible for shipping to your destination.)
Made In Design - discounts on beautiful design items for your home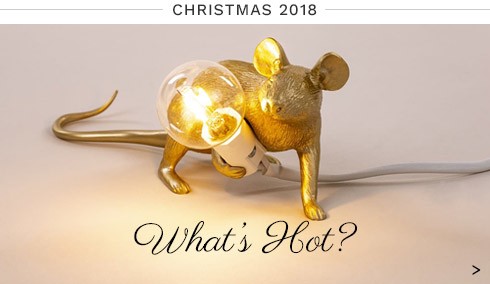 Shop
at Made in Design
Worldwide Delivery Details at Made in Design:
Shipping prices calculated at checkout depending on weight.
---
Read more about Made in Design

(3 votes)
---
Products
View more products from Made in Design
---
Made in Design - Shop for beautiful home accessories and furniture from Emu, Magis Collection Me Too, Y'a pas le feu au lac, Muuto, Cacoon, Alessi, Kartell, Magis, Fermob, Zeus, MDF Italia and many many more.
Visit Made in Design
---
We earn a commission when you follow the link to make a purchase.