MandMDirect.com is one of the UK's leading fashion and sports retailers selling your favourite top brands - Bench, Firetrap, Timberland, Henleys, Miss Sixty, Full Circle, adidas, Nike, Puma, Ben Sherman, Berghaus, Helly Hanson...
Visit M and M Direct
Special Offers from M and M Direct
Clearance at M and M Direct - take a look at the amazing offers on Nike, Ted Baker, Puma, Lacoste, Original Penguin and many more
M and M Direct.com offer their customers savings on top fashion and sports brands all with savings of up to 75%!

Shop NOW!

Shop
at M and M Direct
Massive discounts on thousands of products at M and M direct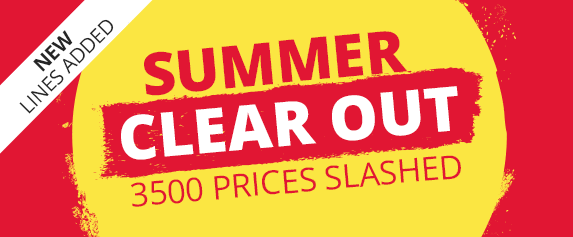 Shop
at M and M Direct
Review It

Rate It

Add to Favourites

Postage Details
Standard Delivery
UK and BFPO £3.99
Channel Islands £5.99
Express Delivery (UK Mainland Only) £6.99
Overseas Orders
We now deliver to Germany, The Netherlands, Belgium, Denmark, Luxembourg, Eire, France, Finland, Monaco and Sweden. To deliver to these countries, simply select the flag on the home page.
For any other country, we will not be able to process your order via our website but our Customer Services department will assist you over the telephone. Please call +44 (0)1568 61 95 21 - Calls will be charged at your international rate.
Your postage charge will cost you the same regardless of the number of items you order
Reviews
Amazing discounts!!
Reviewed by: Sammy90, Jan 23 2019 12:00AM
Location: Spain
It's like an outlet store! Great prices and quick delivery.
Order online
from M and M Direct