---
Some Free Worldwide Delivery
Buy
from John Smedley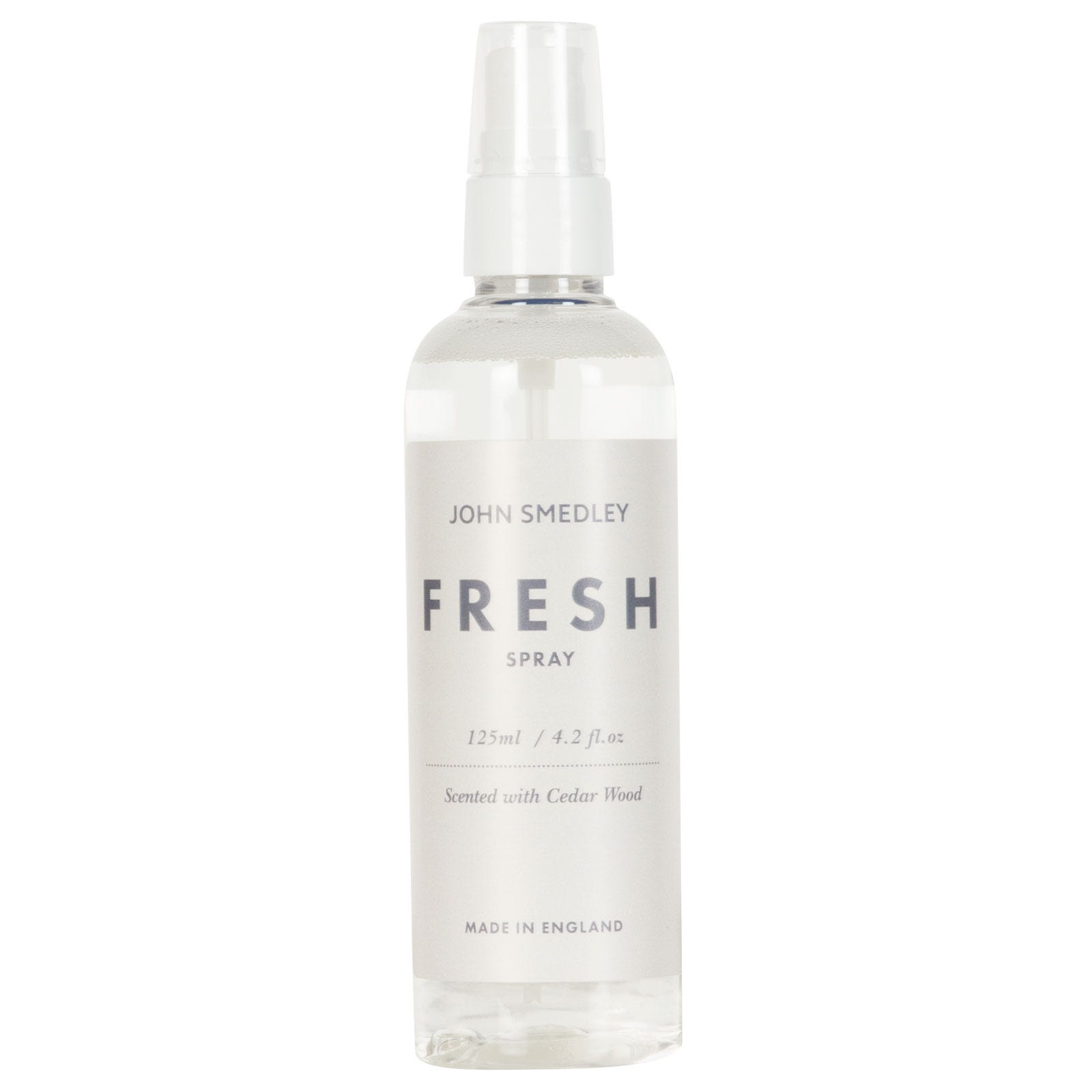 John Smedley Clothing Spray
from
John Smedley
Price at John Smedley: £15.00
Shop online
from John Smedley
(Click on the product for online shopping at John Smedley and to confirm the price and that this product is eligible for international shipping to your destination.)
About John Smedley Clothing Spray
A specifically formulated spray to condition and preserve your favourite John Smedley garments, whether it be extra-fine Merino wool, Sea Island Cotton or Cashmere. Our clothing spray is a key part of the after care process, ensuring that your garment looks and feels as luxurious as it did the first time you wore it.
Price at John Smedley:
£
15.00
Buy
from John Smedley
---
Worldwide Delivery Details at John Smedley:
For orders placed at our UK Store, we offer a simple delivery rates table. Our prices cover worldwide delivery, so no matter where you are sending, the delivery charges are as follows:
For orders under £150.00 the delivery charge is £5.00
For orders between £150.00 and £250.00 the delivery charge is £10.00
For orders over £250.00 the delivery is FREE
---
Read more about John Smedley
(1 vote)
---
Products
View more products from John Smedley
---
Online shopping at John Smedley
John Smedley - Iconic hand crafted knitwear made in Britain since 1784!
Online shopping
at
John Smedley
---
We earn a small commission when you make a purchase after clicking on one of our links.