---
Buy online
from Bloomingdales
See Discount Offer!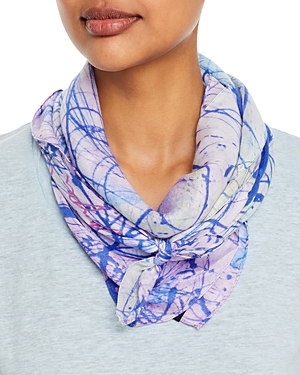 Fraas Jumper Maybach x Fraas Love Us Scarf
from Fraas
Price at Bloomingdales: GBP 98.00
Shop online
from Bloomingdales
(Click on the product for online shopping at Bloomingdales and to confirm the price and that this product is eligible for international shipping to your destination.)
About Fraas Jumper Maybach x Fraas Love Us Scarf
From the Fraas collaboration with innovative American artist, Jumper Maybach. This an exciting collection weaves his powerful mission of love and empowerment into the high quality scarves you know and love from Fraas. 5% of the net proceeds go to an anti-bullying campaign.
Price at Bloomingdales:
GBP
98.00
Buy online
from Bloomingdales
---
Bloomingdales Discount Code, Voucher Code, Sales and Offers
Bloomingdales SALE
Open this discount offer
---
---
Worldwide Delivery Details at Bloomingdales:

Shipping via Borderfree. Tax and shipping calculated at the checkout.
---
Read more about international shopping from Bloomingdales
(3 votes)
---
Products
View more products from Bloomingdales
---
Online shopping at Bloomingdales
Bloomingdales now offers international delivery! You can shop online from this up market American department store.Bloomingdale's is a prestigious department store offering a wide array of luxury products. Their collection includes designer clothing, accessories, beauty products, home goods, and more. Bloomingdale's features renowned brands such as Gucci, Burberry, Chanel, and Prada, providing customers with access to high-end fashion and exclusive collaborations. From elegant evening gowns to sophisticated suits and exquisite home decor, Bloomingdale's offers a curated selection of products that cater to refined tastes. Experience luxury and style at Bloomingdale's and indulge in the finest offerings from top fashion and lifestyle brands.
Online shopping
at
Bloomingdales
---
We earn a small commission when you make a purchase after clicking on one of our links.