Buy
from Not On The High Street
Christmas Tradition Luxury Gift Hamper
from
Virginia Hayward
Price at Not On The High Street: £150.00
(Click on the product to visit the Not On The High Street site for the price and to confirm that this product is eligible for shipping to your destination.)
Send Christmas in a basket straight to your recipient's door with this classic hamper, packed with all those luxurious Christmas treats. We've included plenty of sweet and savoury options as well as plenty of Christmas tipple! A wonderful, decadent choice for Christmas wrapped up in a beautiful Kubu basket it if filled with all butter shortbread, cheddar cheese and chili bites, milk chocolate stars, flavoured almonds & peanuts, cherry & almond cake, christmas pudding, Joe & Seph's gourment popcorn, christmas spiced fudge, Lily O'Brien's Petit Indulgence Collection, smoker chili flatbreads, Prosecco R&R, dark chocolate spoons, blood orange marmalade, strawberry and champagne jam, Yorskhire crisps, Alcohol free sparkling brut, Chardonnay El Tesoro De Las Montanas Argentina, Malbec El Tesoro De Las Montanas Argentina and Grand Illusions partridge crackers. At Virginia Hayward we create fantastic foodie gift hampers for all occasions: Easter, Christmas, Valentine's Day, anniversary gifts, wedding gifts, Father's Day and Mother's Day, just because gifts, thinking of you gifts or for a birthday celebration! We have a wonderful selection of morning and afternoon treats to send to your nearest and dearest, and yummy delights to enjoy on the weekend. Our most seasonal range is available at Christmas, so take a look at our hampers nearer to Christmas for friends, family, colleagues and customers to say thank you and best wishes! Christmas gift hampers make a thoughtful present for the festive season, and also a great corporate gift hamper. Environmental Packaging Policy - At Virginia Hayward, we understand the impact that the packaging we use has on the environment and are therefore committed to continuously sourcing and using environmentally friendly packaging wherever possible. * Crumpled Paper - the paper we use is 100% recycled, natural pH kraft paper and is recyclable and biodegradable. * Loose Fill - 'Ecoflo' is 100% biodegradable, made from sustainable raw materials in low energy manufacturing process. You can re-use this loose fill, recycle with cardboard, paper or recycle through composting * Air Strips - these biodegradable air cushions reduce the plastic pollution and the volume of plastic going to landfill. They can be recycled in the appropriate waste stream or recycled in home or commercial composting facilities. * Bubble Bags - As above, the bubble bags are biodegradable, so again resulting in a reduction in plastic pollution, and therefore can be recycled in the appropriate waste stream or recycled in home or commercial composting facilities. * Baskets - Willow, seagrass and bamboo are all entirely renewable resources. We understand that their transportation via container ships is damaging to the environment and therefore nest efficiently where possible and minimise any external packaging used in transit. * Outer Cardboard Boxes - All of our outer boxes are made from 100% recyclable board, therefore contributing to reductions in carbon emissions and landfill waste. The boxes are recyclable so can be treated as you would your cardboard waste at home. We are proud to say that each hamper will contain all or some of the above packaging, which all play their part in achieving the above mission statement. You can include a personalised message with your gift Dean's All Butter Shortbread Rounds 150g Dean's Extra Mature Cheddar Cheese With Chilli Bites 90g Elizabeth Shaw Milk Chocolate Cinnamon Stars 125g Farmhouse Biscuits Toasted Coconut & White Chocolate Chunk Biscuits 150g Forest Feast Slow Roasted Almonds & Peanuts with Serrano Chilli and Blossom Honey 120g Gold Crown Decorated 4" Square Cherry & Almond Cake Gold Crown Christmas Pudding 350g Joe & Seph's Speculoos Gourmet Popcorn 80g Laura's Confectionery Luxury Christmas Spiced Fudge 122g Lily O'Brien's Petit Indulgence Collection 198g Peter's Yard Smoked Chilli Flatbreads 115g Prosecco R&R Robert & Reeves Italy 75cl 11% vol The Walnut Tree Dark Chocolate Spoons 54g Thursday Cottage Marmalade Blood Orange 210g Thursday Cottage Strawberry Jam with Champagne 210g Yorkshire Crisps Tomato, Basil & Mozzarella 100g Grand Illusions Partridge Crackers x 6 Belle & Co Alcohol Free Sparkling Brut 75cl Chardonnay El Tesoro De Las Montanas Argentina 75cl 12.5% vol Malbec El Tesoro De Las Montanas Argentina 75cl 12.5% vol Lidded Kubu Basket This product contains alcohol. By purchasing this product, you confirm that you are 18 years of age or over.
Price at Not On The High Street:
£
150.00
Buy
from Not On The High Street
Worldwide Delivery Details at Not On The High Street:
UK Delivery
Up to £2.95 per item; many are FREE (delivery!).
Worldwide Delivery
International delivery costs are country specific. Please see delivery tariffs on products pages and at checkout. International delivery is available on certain products, indicated by a flag on the product page.
---
Read more about Not On The High Street
(6 votes)
---
Products
View more products from Not On The High Street
---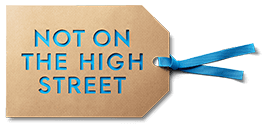 Notonthehighstreet .com is an award-winning online marketplace, offers over 250,000 products by over 5,000 of Britain's most creative small businesses and designer makers.
Visit Not On The High Street