Recent Price at ASOS - ASOS Outlet: GBP 42.00
Check current price
at ASOS - ASOS Outlet
See Discount Offer!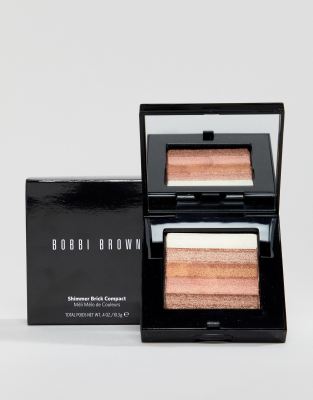 Bobbi Brown Shimmerbrick Bronze
from Bobbi Brown
Shop online
from ASOS - ASOS Outlet
(Click on the product for online shopping at ASOS - ASOS Outlet and to confirm the price and that this product is eligible for international shipping to your destination.)
About Bobbi Brown Shimmerbrick Bronze
Shimmerbrick by Bobbi Brown Keepin' it sunkissed Light-reflective powder Contains five shades Creates a soft, warm pink glow Powdery texture Shimmery finish Infused with superfine pigments that reflect radiance and light Comes with a compact mirror Product is non-returnable for hygiene reasons
Price?
from ASOS - ASOS Outlet
---
ASOS - ASOS Outlet Discount Code, Voucher Code, Sales and Offers
Free Delivery Offer from ASOS - ASOS Outlet
Related products:
---
Worldwide Delivery Details at ASOS - ASOS Outlet:
ASOS Free delivery worldwide when you spend £50.
Free returns available for some countries, e.g., EU, Australia, New Zealand, UAE, USA. Please check the website for your specific country's delivery and returns details before you order.
---
Read more about international shopping from ASOS - ASOS Outlet
(54 votes)
---
Products
View more products from ASOS - ASOS Outlet
---
Online shopping at ASOS - ASOS Outlet
Visit ASOS for the latest designer fashion. The ASOS website is a fashion lover's paradise, offering an extensive range of products from a wide array of brands. Explore stylish clothing, footwear, accessories, and beauty products from renowned brands like Nike, Adidas, Topshop, and more. From trendy streetwear to chic formal attire, ASOS provides options for every style and occasion. With their commitment to inclusivity, ASOS offers a diverse range of sizes and styles to cater to all body types and fashion preferences. Shop with confidence and discover your unique style with the vast selection of brands available on the ASOS website.
Online shopping
at
ASOS - ASOS Outlet