Recent Price at Billabong: USD 65.95
Check current price
at Billabong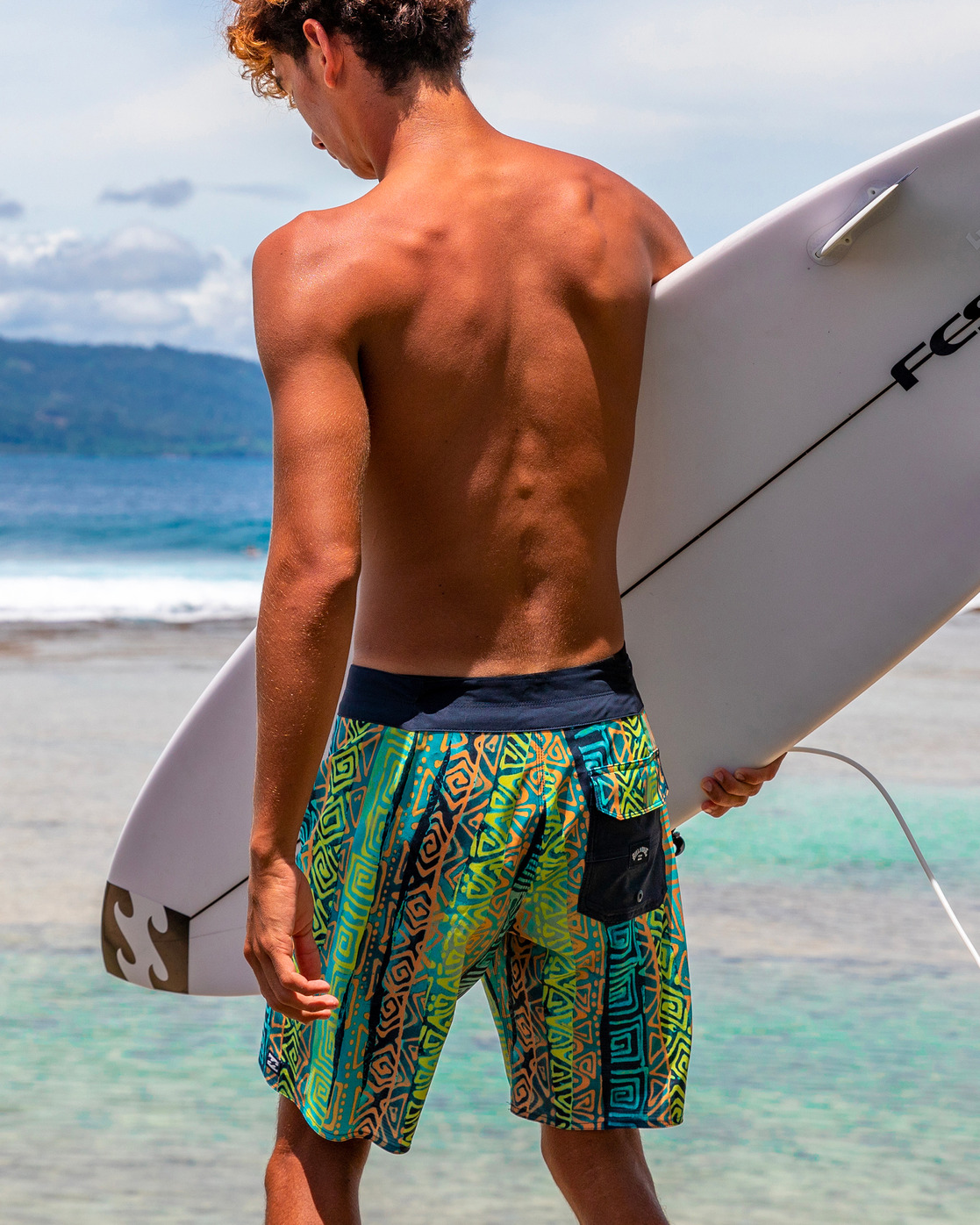 Billabong Sundays Airlite Performance 19" Boardshorts for Men Blue
from Billabong
Shop online
from Billabong
(Click on the product for online shopping at Billabong and to confirm the price and that this product is eligible for international shipping to your destination.)
About Billabong Sundays Airlite Performance 19" Boardshorts for Men Blue
Unlock your surf potential with our Billabong Sundays Airlite Performance Boardshorts. Crafted from an eco-conscious fabric blend developed from recycled plastic bottles, these 19" trunks feature a Micro Repel coating or quick-drying comfort and durability, and an engineered fit with a secure tie closure.
Related products:
---
Read more about international shopping from Billabong
---
Products
View more products from Billabong
---
Online shopping at Billabong
Billabong - Billabong is a globally recognized brand rooted in surf, beach, and outdoor culture. Established in 1973, it has become a leading name in the action sports industry. Known for its range of high-quality products, from surfwear and swimwear to wetsuits and accessories, Billabong caters to the needs of surfers and outdoor enthusiasts. Embodying a laid-back, beach-inspired aesthetic, the brand blends fashion trends with functionality. Collaborations with athletes and artists have further propelled Billabong's influence and innovation. Committed to sustainability, the brand embraces eco-friendly practices and materials. With its rich heritage and dedication to adventure and self-expression, Billabong remains an iconic symbol of the surf lifestyle.
Online shopping
at
Billabong