Recent Price at Benetton: GBP 25.95
Check current price
at Benetton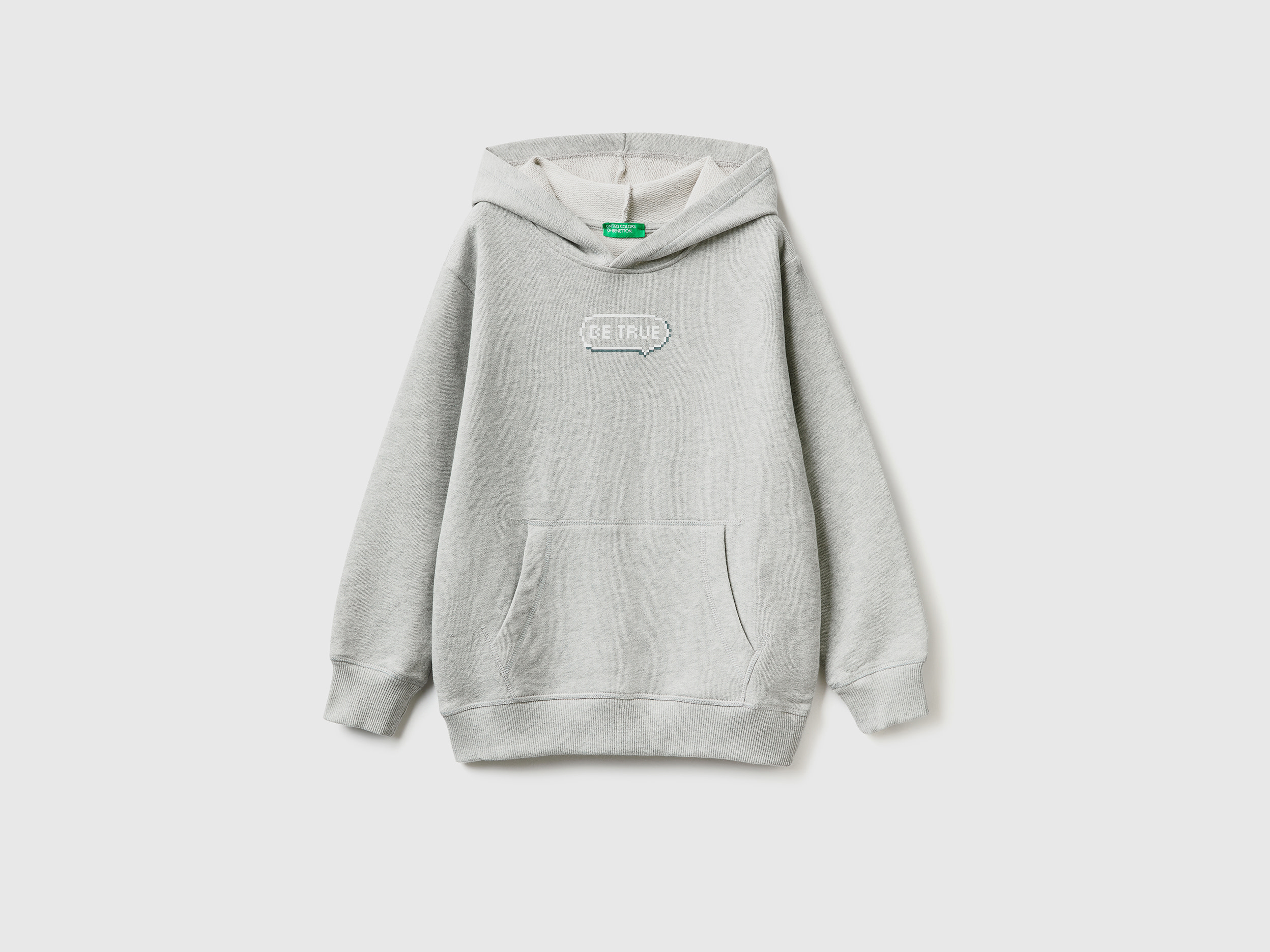 Benetton, Printed Hoodie, size L, Light Gray, Kids
from United Colors of Benetton
Shop online
from Benetton
(Click on the product for online shopping at Benetton and to confirm the price and that this product is eligible for international shipping to your destination.)
About Benetton, Printed Hoodie, size L, Light Gray, Kids
Long sleeve hoodie in pure cotton with a firm yet lightweight feel. Regular fit, kangaroo pouch on front and small front print. Sporty style, for everyday wear.
Related products:
---
Worldwide Delivery Details at Benetton:
Shipping is free on all orders over £40/40 €
---
Read more about international shopping from Benetton
---
Products
View more products from Benetton
---
Online shopping at Benetton
United Colors of Benetton is a clothing brand renowned worldwide for its colors, knitwear expertise and social commitment. United Colors of Benetton is a globally recognized fashion brand that offers a wide range of clothing and accessories for men, women, and children. Established in Italy in 1965, Benetton's product range includes casual and formal wear, sportswear, and accessories. Known for its vibrant and bold designs, the brand caters to individuals who value fashion-forward styles. Benetton also features collaborations with renowned artists and designers, providing unique and artistic collections.
Online shopping
at
Benetton