Allegro Assai Pendant by Foscarini Gold
from
Foscarini
Price at Made in Design: £5647.00
(Click on the product to visit the Made in Design site for the price and to confirm that this product is eligible for shipping to your destination.)
Foscarini Pendant Gold Metal. Dimensions: O 136 cm x H 136 cm - Total H with electrical cable : 500 cm max. A group of lines that create an elegant, fascinating symphony in a suspended, almost magical equilibrium and give life to a new lamp designed to feature in large public and private spaces. Aluminium elements flow and combine together to give the suspension a light, bodiless effect. As well as illuminating rooms with a pleasant effect of light and shade, the lamp has a hidden and slightly mobile nature. Oscillation makes the aluminium elements vibrate and emit a soft, magical sound. This "musicality" has inspired its names - Allegro ritmico, Allegro vivace and Allegro assai ? three versions in different sizes and colours that can also be personalised on request.
Price at Made in Design: £
5647.00
Buy
from Made in Design (Please note: We try hard to keep these prices up to date. Click on the product to visit the Made in Design site for the price and to confirm that this product is eligible for shipping to your destination.)
Made In Design - discounts on beautiful design items for your home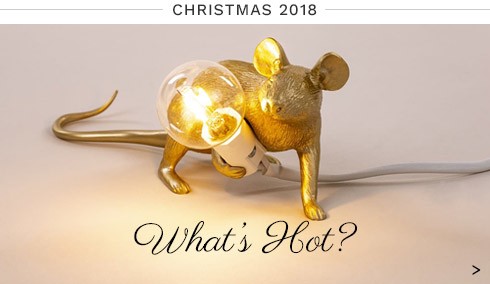 Shop
at Made in Design
Worldwide Delivery Details at Made in Design:
Shipping prices calculated at checkout depending on weight.
---
Read more about Made in Design

(3 votes)
---
Products
View more products from Made in Design
---
Made in Design - Shop for beautiful home accessories and furniture from Emu, Magis Collection Me Too, Y'a pas le feu au lac, Muuto, Cacoon, Alessi, Kartell, Magis, Fermob, Zeus, MDF Italia and many many more.
Visit Made in Design